About Us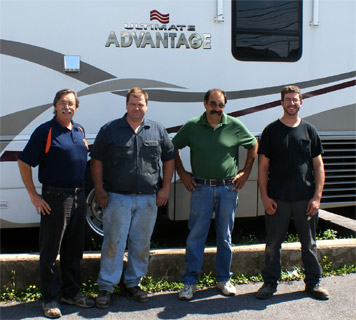 Service Van Equipment Sales was established in 1984 by Art Price. He and his staff solved storage problems in commercial and specialty vehicles using Adrian Steel equipment.
Ed Seiter purchased the business in the Spring of 1994 and teamed up with Garett Kellison, both with many years of recreational vehicle repair experience from Lakeland Garage. Larry Bonanni joined the team when he retired from the Syracuse Police Department. He had run Four Seasons RV Rentals as a part time business for several years and brought that with him, allowing for expansion, the growth of the fleet, and a focus on service.
Together with other behind the scenes installers and office personnel, Service Van Equipment and RV Specialists has been a strong local commercial van and truck up fitter in the Syracuse area for over 20 years. Catering to municipalities and new vehicle dealers, from fleets of vehicles to one man operations. We specialize in work ready service van up fits for electricians, plumbers, HVAC, phone, security, cable, painters, food service, general contractors, pick up truck up fits and customizing of equipment, wiring, hitches, caps, tonnals and more. We also offer recreational vehicle repairs.
We pride ourselves in selling quality products and professional installations, performing the task you ask for, and getting it right the first time!